Visions Electronics: Boxing Week Sale + Online Flyer (Dec 26-31)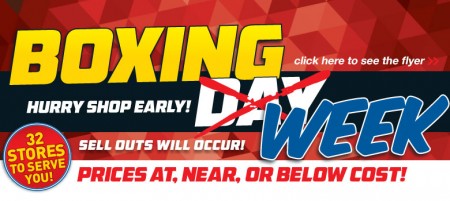 Visions Electronics Boxing Week Sale takes place in-stores and online from December 26-31, 2014. Select products are priced at, near, or below cost!
Click here to shop Visions online now or for more details about the sale.
Click here to view Vision's Boxing Week flyer and see all the deals.
Click here to find a Visions Electronic store near you.