Groupon.com: Hot Deals and Gift Ideas for Valentine's Day (Feb 14)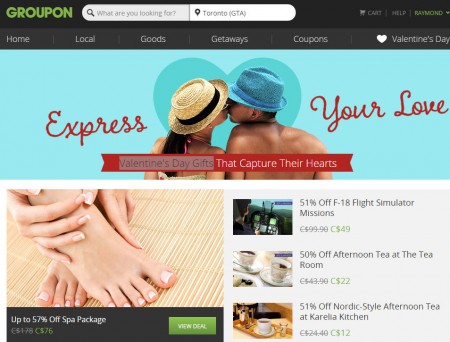 Valentine's Day is coming up quickly on Saturday, February 14, 2015! Check out Groupon.com for lots of great gift ideas and deals for Valentine's Day!
Groupon launched a new Valentine's Day page and made it easy to find great deals by conveniently sorting deals into the following categories:
Gifts for Women
Gifts for Men
Gifts We Love
Jewellery
Date Night
Romantic Hotels + Getaways
Beauty + Spa Gifts
Gifts Under $100
Personalized Gifts
Click here to visit Groupon's Valentine's Day page.