Harvey's: 2 Original Burgers for only $6 (Nov 2-15)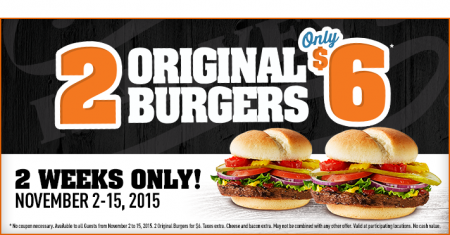 Harvey's Canada is currently offering 2 original burgers for only $6. This is a limited time offer for 2-weeks only from November 2-15, 2015. No coupon necessary.
Available to all guests from November 2 to 15, 2015. Taxes extra. Cheese and bacon extra. May not be combined with any other offer. Valid at participating locations.
Click here to visit Harvey's website for more details.