McDonalds: FREE McCafe Coffee (Nov 20-26)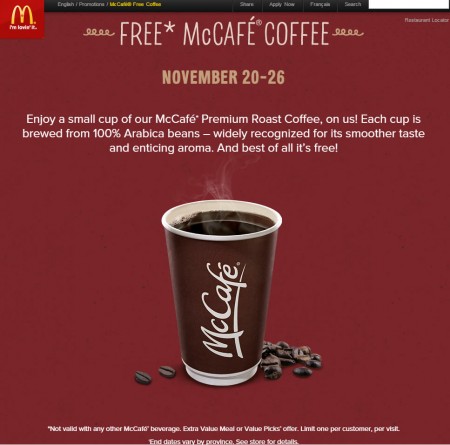 McDonald's popular Free Coffee promotion is back!
Enjoy a FREE small cup of McCafé Premium Roast brewed coffee at McDonald's from Friday, November 20th to Thursday, November 26, 2015! There's absolutely no charge, any time of day. This freebie is available at all participating McDonald's restaurants in Canada.
Not valid with any other McCafé beverage. Extra Value Meal or Value Picks offer. Limit one per customer, per visit. End dates vary by province. See store for details.
Click here to visit McDonalds' website for more details
Enjoy the freebie!