Reminder: GROUPON – New Years Resolutions – New You 2016!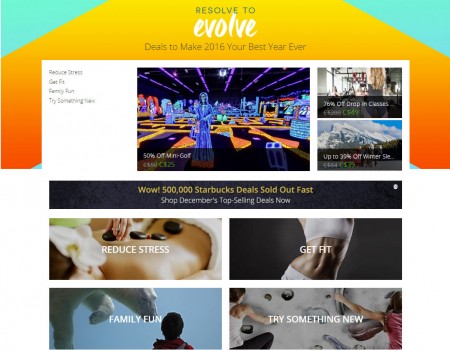 Reminder Update: I originally posted about this yesterday. A lot of people have taken advantage of this deal so don't miss out!
Check out Groupon's New Years Resolution page! They have lots of terrific deals to make 2016 your best year ever!
Get fit, try new things, reduce stress and evolve into a new and better you in 2016.
Click here to visit Groupon.com for more details.