IKEA: Cyber Monday – Free Shipping On Orders Over $350 (Nov 27)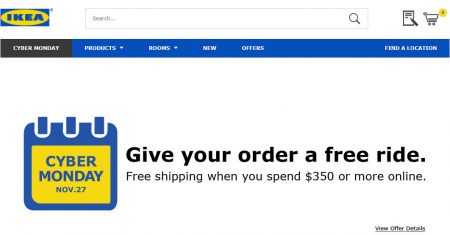 IKEA is having a Cyber Monday sale!
Spend $350 or more online and get free shipping to your home or nearest pick-up and order point. The offer is available on Monday, November 27, 2017.
Click here to visit IKEA's website for more detail.