Rexall: Over $240 in Coupon Savings Book (Mar 28 – April 3)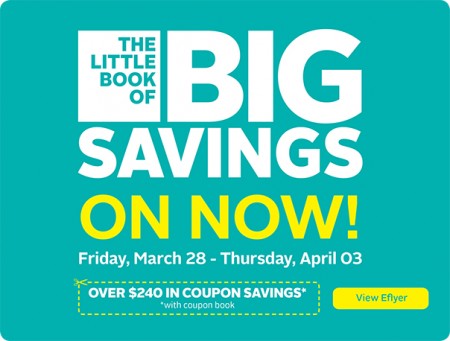 There's over $240 is coupon savings in Rexall's "The Little Book of Big Savings". The coupons are valid from Friday, March 28 – Thursday, April 3, 2014.
You can view all the coupons in Rexall's e-flyer.
If you collect Aeroplan points, you can get 250 bonus Aeroplan miles when you spend $50 or more on almost everything in-store. This offer is available from March 28-30, 2014. See the flyer for details.
Click here to view Rexall's E-Flyer and view all the coupons.
Click here to find a Rexall store near you.