Babies R Us: Babyfest Sale (Until Nov 22)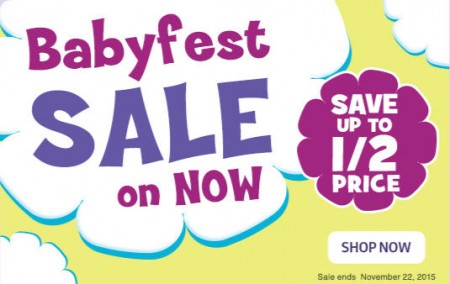 Babyfest Sale is back at Babies R Us! The sale is available in-stores and online until November 22, 2015. Save up to 1/2 price on select items.
You can see all the deals by checking out Babies R Us digital flyer.
If you're shopping online, Toys R Us/ Babies R Us offers free shipping on orders over $99.
Click here to shop Babies R Us online now or for more details about the sale.