IKEA: Black Friday Week – Save All Week Long (Nov 23-29)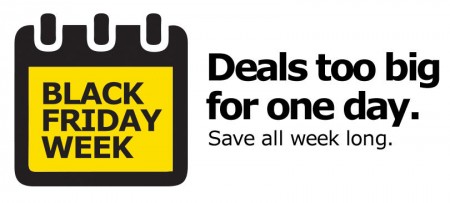 IKEA is having a Black Friday Week sale (Deals too big for one day. Save all week long). The sale is available from November 23-29, 2015.
Black Friday Week – November 23-29:
Get 15% Back in Gift Cards on all Fabric Living Room Seating (valid in-store and online)
15% off all Besta and TV Benches (valid in-store and online)
Black Friday – November 27 Only:
Doors open at 8am local time
Black Friday only deals
$50 off coupon for the first 200 visitors (Redeemable on a purchase of $200)
Free Breakfast Coupon for the First 500 Visitors
Black Friday Weekend – November 27-29:
30% off all Candles
BOGO – Buy One, Get One Free all Soft Toys (In-store only. Limit of 5 per customer)
20% off all Hemnes Chest of Drawers
Click here to visit IKEA's website for more detail.
Note: This coming Friday, November 27, 2015 is Black Friday! It's the day after US Thanksgiving where most offer blow-out sales to kick off the holiday shopping season. It's the busiest shopping day of the year. Most Canadian retailers offer Black Friday sales. Make sure you check the blog on Black Friday (Nov 27) and Cyber Monday (Nov 30) for a comprehensive list of all the best and hottest local and online deals.