IKEA: New 2017 IKEA Catalogue is here!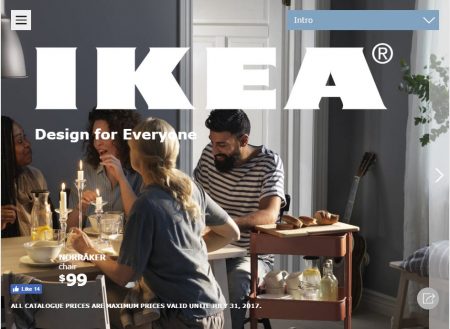 IKEA's new 2017 Catalogue is here! You can view all 112 pages of it online or download the catalogue. All catalogue prices are maximum prices valid until July 31, 2017.
I received my printed copy in the mail last week. If you didn't get one, you should expect it in the mail shortly or you can request a free copy of the printed catalogue here.
Click here to view IKEA's new 2017 Catalogue.