Rexall: $5 Off Coupon when you Spend $25 (Mar 11-14)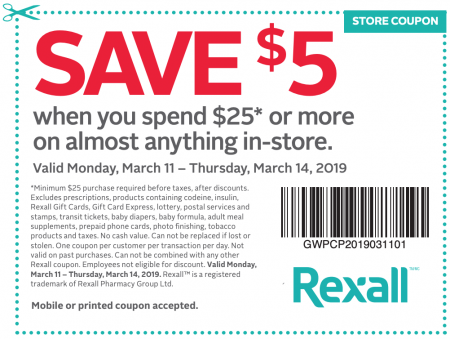 Rexall Pharma Plus just released a new printable coupon!
Save $5 off when you spend $25 or more with this coupon. The coupon is valid at all Rexall stores across Canada from March 11-14, 2019.
Make sure you read the fine print before you use the coupon as it excludes certain items.
Click here to print Rexall's $5 off $25 coupon.
Click here to find a Rexall store near you.