Marble Slab Creamery: New Unlimited Mixins – One Price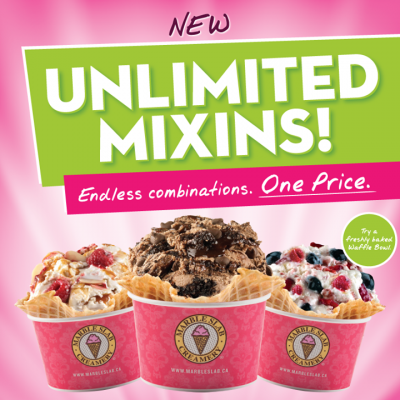 Marble Slab Creamery now offers Unlimited Mixins included in the price of any size cone at all Canadian locations! You can now enjoy your favourite Ice Cream and add as many mixins as you want without any additional costs.
They used to include 1 mixin in their base price and charge extra for every mixin that you added before. They now include unlimited mixins in the price of any size cone.
Click here to visit Marble Slab's Facebook page for more details.
Click here to find an Marble Slab Creamery location near you.